Petalangan Culture Center in Betung Village, Pangkalan Kuras Sub-District
---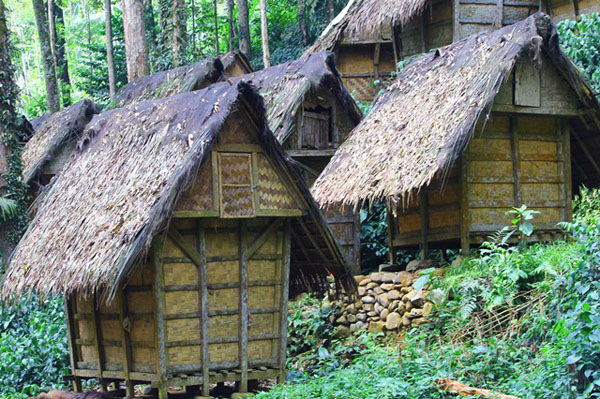 For those looking for a new place to visit and learn some culture, there is Petalangan Culture Center in Betung Village. What tourists need to do is to visit Pangkalan Kuras Sub-District in Pelalawan. As the name suggests, it is the place to enjoy numerous types of local cultures including Panjang traditional song, Belian ancient treatment, Silat Payung performance, and much more. All of those attractions belong to Petalangan Tribe, after all. In order to retain their presence, the local government takes a good care of the culture by managing that site in a professional manner. Thanks to them. Tourists would have a good time there.
The Nuance
On the site, several unique structures reside near to each other. These include Gunjung Laut Hall, Lindung Bulan Building, and Tuk Monti Museum. Several gazebos and facilities are also seen there. The fact is Petalangan Culture Center provides more than culture and arts. For example, tourists might see some handicrafts which are made of pandanus, rattan, and bamboo. All of them are well-made and unique! This explains why some locals open a store and sell those products to visitors. Another feature is the famous local lake, which becomes the best spot for relaxation.
Exploring Petalangan Culture Center
The best time to visit Petalangan Culture Center is during the local events. It is important to talk to a tour agent who can arrange the schedule for enjoying those traditional attractions, though. With a professional service, tourists can enjoy amusing traditions mentioned earlier. During the performance, it is even allowed to take pictures so everyone should not forget to carry a camera. Later, they can also talk to the performers and take a picture together with them.
After enjoying traditional performances of Petalangan Tribe, tourists should try another interesting local activity which is called Menumbai Madu (honey hunting). For lucky tourists, the locals might teach them how to get honey right from the hives on Sialang trees. This can be done in a nearby forest called Kepungan. One thing, it is a challenging activity for tourists as they need to climb the tree and gather the honey directly. Despite the help of the locals, not all people are brave enough to do it. Above all, the wild bees sound terrifying up there.
What's next? It is recommended to meet some local tribes who live nearby. The fact is Petalangan consists of several tribes including Pelinga, Lubuk, and Penyabungan. Despite the culture differences, they live harmoniously and are open to visitors. Not to mention their foods are quite good. Tourists should try some of them like Gulik-Gulik, Turmeric Rice, Smoked Fish, and much more. All of them are worth to try and have a unique taste.
Nearby Attractions
Betung Lake
Kepungan Forest
How to Get There
From Pekanbaru City, travelers need to take a bus and head to Pangkalan Kuras Sub-District. It takes about 3 hours to get to the location and the distance is 107. Those who come from Pangkalan Kerinci only need to take about 1 hour as the distance is 58 km.
Where to Stay